Serving Charlottesville, VA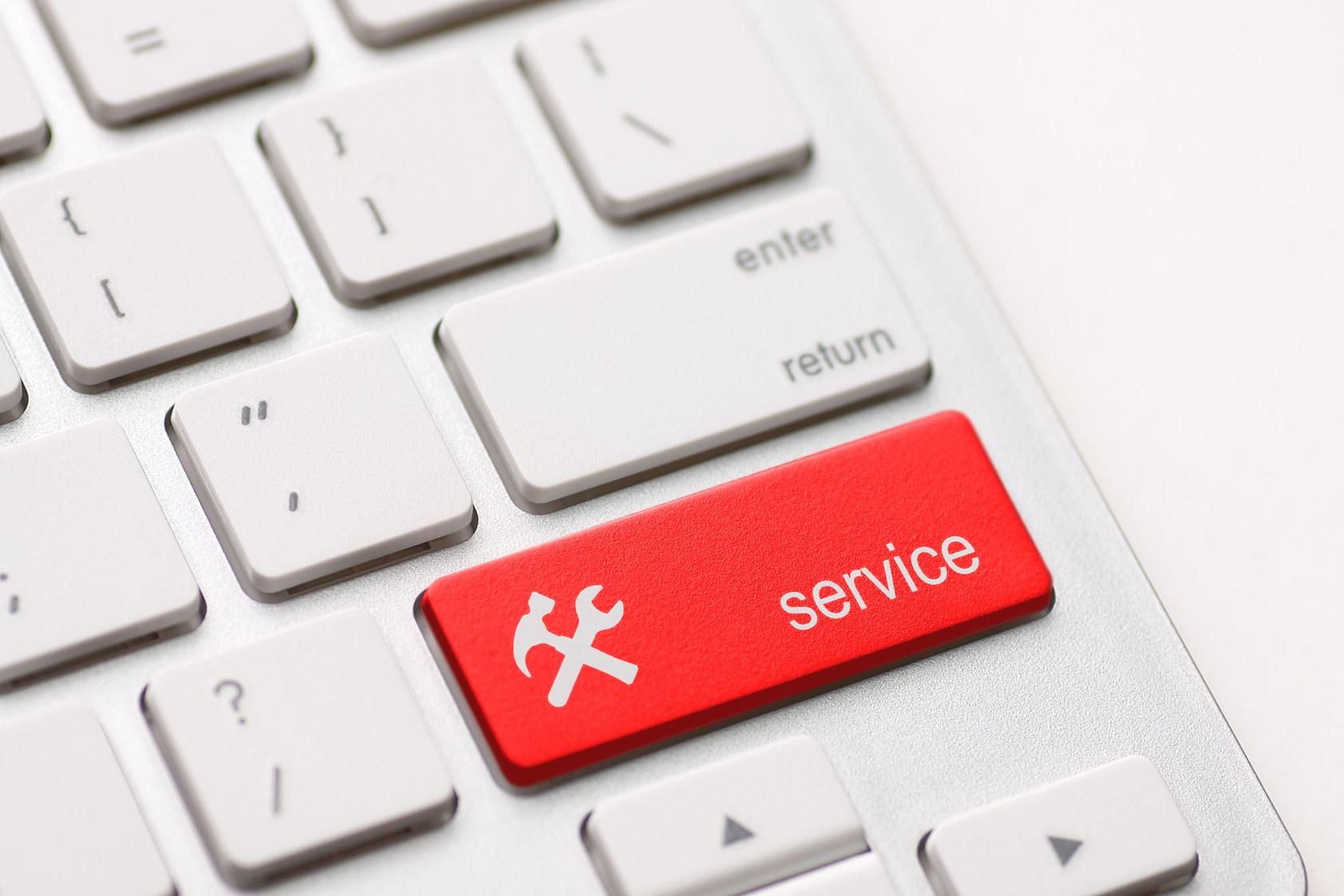 We Keep Your Computer Humming
Computer Service in Charlottesville, VA
Are you looking for a Charlottesville, VA, computer service that can get you back up and running promptly and affordably? Turn to the friendly, professional technicians at Compu-Tune Up, Inc no matter the scope of your computer issue. We're fully licensed and insured, and our staff is highly experienced.
Whether you have an older PC or one of the latest Apple models, our services come with excellent customer service and an honest approach. Our comprehensive services include:
Data recovery

Virus and malware removal

Networking solutions
We're committed to your satisfaction, and our knowledgeable staff will diagnose your computer issues, clean the hard drive, and replace components if necessary.
At Compu-Tune Up, Inc, we offer the convenience of flexible appointment availability because we understand that you don't want to be without your machine for too long. Bring your computer in to our locally owned and operated shop today, or give us a call to schedule your Charlottesville, VA, computer service appointment.
When your hard drive crashes, your first instinct may be to panic, but instead, you may want to try Charlottesville, VA, data recovery. The knowledgeable technicians at Compu-Tune Up, Inc provide excellent customer servi...
Whether your computer is much slower than usual or just won't boot up, when you're in need of a top-notch Charlottesville, VA, home computer repair service, Compu-Tune Up, Inc is the name to know. Our staff is highly exp...
In today's business world, having a reliable computer network is more important than ever. So when it comes to setting up a new network for your business, you need a networking service you can depend on. And that's where...
Our desktop computer was getting outdated. Jeremy from Computune Up, set up our company with a new computer system. After asking questions on how and what we use our computer for, he designed and installed our new system. He was patient and answered all our questions and he's a nice person to work with. The new system runs so much faster. We highly recommend his services.

They recovered data from a hard drive for me. Awesome guys, total cost was $80 which seems like a great deal to me.

- Colm Reynolds. 10/26/2019

Honest pricing whether to fix an older pc or just put the info on a memory stick. Much appreciated.

- David Sliney. 10/2/2019

Very helpful, responsive and quick. Replaced laptop screen with no issues

I have used Compu-Tune Up's services many times over the past 15 years or so. When it comes to computers, these guys are the best in town!

- David Bruton. 3/10/2019

Toshiba laptop would not turn on. I tried a different charger at home, but still nothing. Left it with them in the afternoon and picked up in the morning. Old charger was bad. They gave me a refurbished OEM charger and did a hardware check. Total cost $20, Waaay bargin. So I gave them a tip

Look no further friends, this is the place you want to go for any computer repair, be it hardware or software problems. They're not a new shop that has popped up recently; they've been around for two decades. This experience gives them a deeper understanding of new and old tech devices and computers, enabling them to find solutions where others cannot. I've appreciated their services for years now, many times on multiple devices. Each time they've made the hardware or software repair with great expertise, and always kind service with a smile. Their fee is never expensive -- it is always either super-reasonable or very cheap. Each time they've taken a look at my computer, sometimes taken it in for service, and other times knew and performed a quick solution right then & there and set me on my way with a repaired computer for no charge. Our community is lucky to have them. I certainly am very grateful.

- MEDIC Matt Rosefsky. 10/9/2018

Been using them exclusively for several years. Excellent, efficient service every time. Thanks!

- Greta von Kirchmann. 6/19/2018

AWESOME BEYOND- Michael is a real saint! Incredibly knowledgeable~ A modern day MERLIN!

- Patricia Boulogne. 4/25/2018

Went in to have them check out a desktop computer I was having trouble building. They were super helpful, nice, and extremely knowledgeable about seemingly everything. The best computer shop I've ever been to by miles!

- Andrew Smith. 1/26/2018

Jeremy, at Compu-Tune Up, Inc., has limitless patience in working with me ...the service is beyond excellent...technical expertise abounds...available to come to house to service my laptop...very reasonable financially...would recommend to all.

- JesicaLBaker . 10/2/2017

Fast, competent, reasonable, personable. I'll definitely go back if the need arises.

- Brady Earnhart. 7/31/2017

Wonderful service, wanted to move data from an old desktop to a new one, they were able to do it hassle free, 100%% recommend for any computer needs.

- Reggie Lockhart. 7/11/2017

after battling with Best Buy/Geek Squad for months and lots of frustrations....These guys quietly and efficiently got us back to speed

- The Curmudgeon. 5/15/2017

Jeremy was attentive, helpful, and prompt in cleaning the inside of my laptop, which badly needed it. I called ahead, brought it in, and had it can within the hour at a very reasonable cleaning price. He also made me aware of a possible cosmetic repair and advised me it wasn't worth the huge expense. Super helpful. These guys really seem to know both computer service and customer service. And it seems like a solid local business with good community ties. I'll definitely come back here first, before trying any place else, with future computer issues.

Wonderful, fast service. Jeremy was able to diagnose my computer problem almost immediately, and the price was very reasonable. I was back up and running the same day. Thank you!

I have been there twice in relation to a broken laptop hinge, and both times I was helped by the same person. My manufacturor and another store gave me estimates for the cost of repairing my laptop. Here, the employee was extremely friendly, and before talking about prices, he looked at the damage and unlike the other places I tried, simply replaced a screw, providing me a temporary (and free) repair. This was a pleasant surprise. Although I now have to get my hinge actually repaired, I immediately knew that this place would be worth my business due to its friendly environment and this particular employee's concern for saving me money before resorting to a costly repair.

- Victor Teran. 6/31/2015

These folks are great. They were able to save my virus-ridden computer and it is working great. The technicians are courteous and knowledgeable, more than willing to answer questions. This is my "go to" computer repair shop in Charlottesville.

- Stefanie Hope Newman. 6/23/2015

Cannot recommend this business enough! I am not tech savvy, but these guys explained my options for troubleshooting my computer issues clearly, and without making me feel clueless. Service was quick and courteous throughout the repair process, and they kept me informed along the way. Their price was significantly lower than a competitor's quote for the same services, and I never felt that they were trying to sell me on the priciest option - only the one that was best for my situation.

Simply the best place for all computers! Thanks Compu-Tune Up!

- Victoria Curry. 2/27/2015

I recently took my laptop to Compu-Tune Up; I had a virus that locked me out of my admin rights. They were very patient in hearing my explanation of what had happend, repaired my computer and gave me some pointers on how to avoid something similiar in the future....all within a day. Great service!!!

- Mike Gardiner. 5/21/2013